Trusted NDIS Plan Management
As an NDIS Plan Manager, we will protect your NDIS plan budget from incorrect, fraud and scam invoices with up to three protection layers.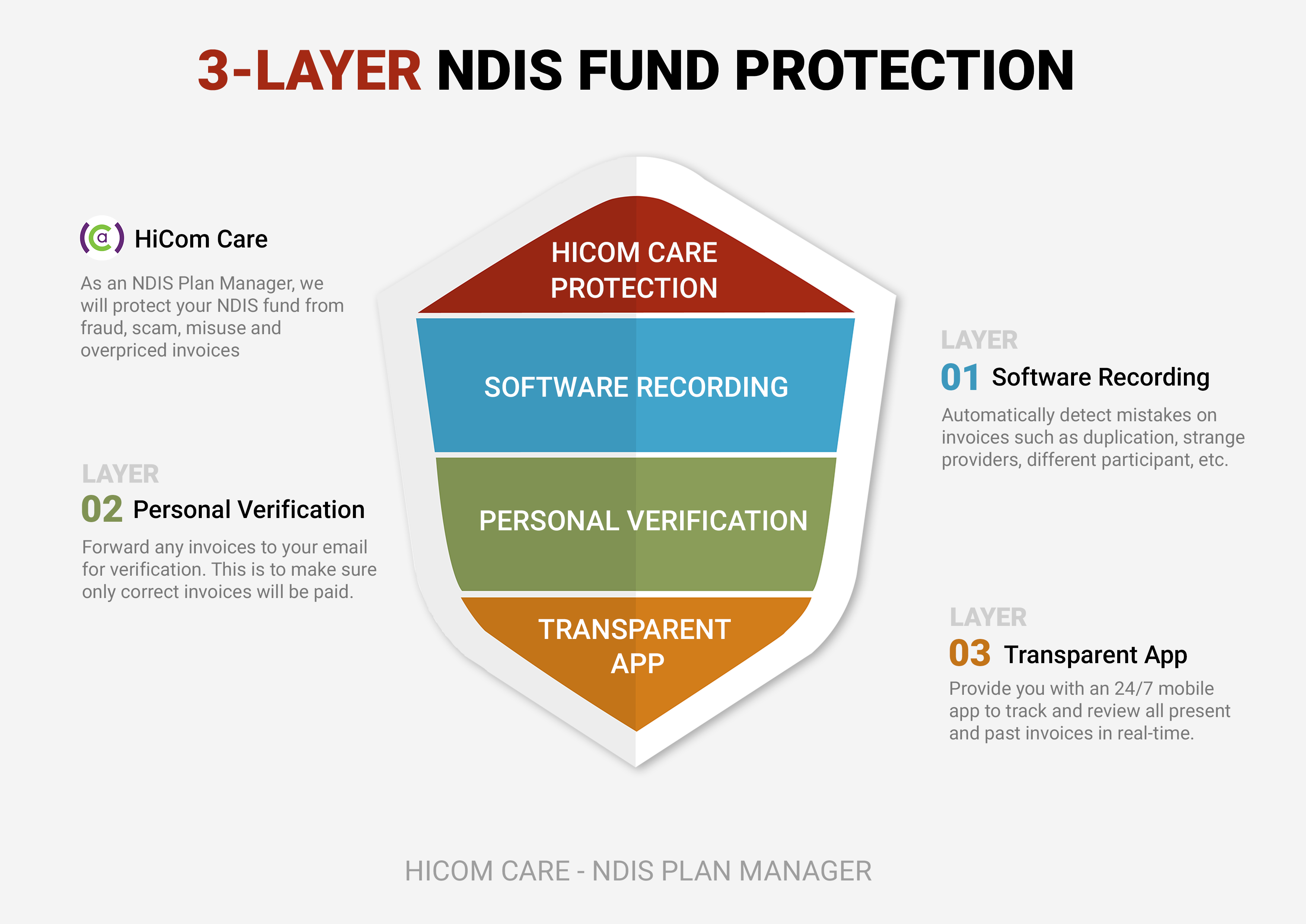 Introducing our unique 3-LAYER fund protection:
SOFTWARE RECORDING LAYER

- During the data entry process, our unique software will immediately detect any mistakes on invoices such as invoice duplication, strange service providers, different participant number, or overpriced item numbers, etc.

PERSONAL VERIFICATION LAYER

- We will forward all invoices to your email for verification. This is to make sure only correct invoices will be paid.

TRANSPARENT APPLICATION LAYER

- We will provide you with a unique mobile app to track and review all present or past invoices in real-time. You can provide feedback, postpone or report any wrong invoices with just 1 click.
Let us manage and protect your NDIS fund now:
Participant app
Our easy-to-use participant app/website portal makes it simpler to check the budget remaining, view spending reports and track real-time invoices anywhere, anytime and on any device.

Learn more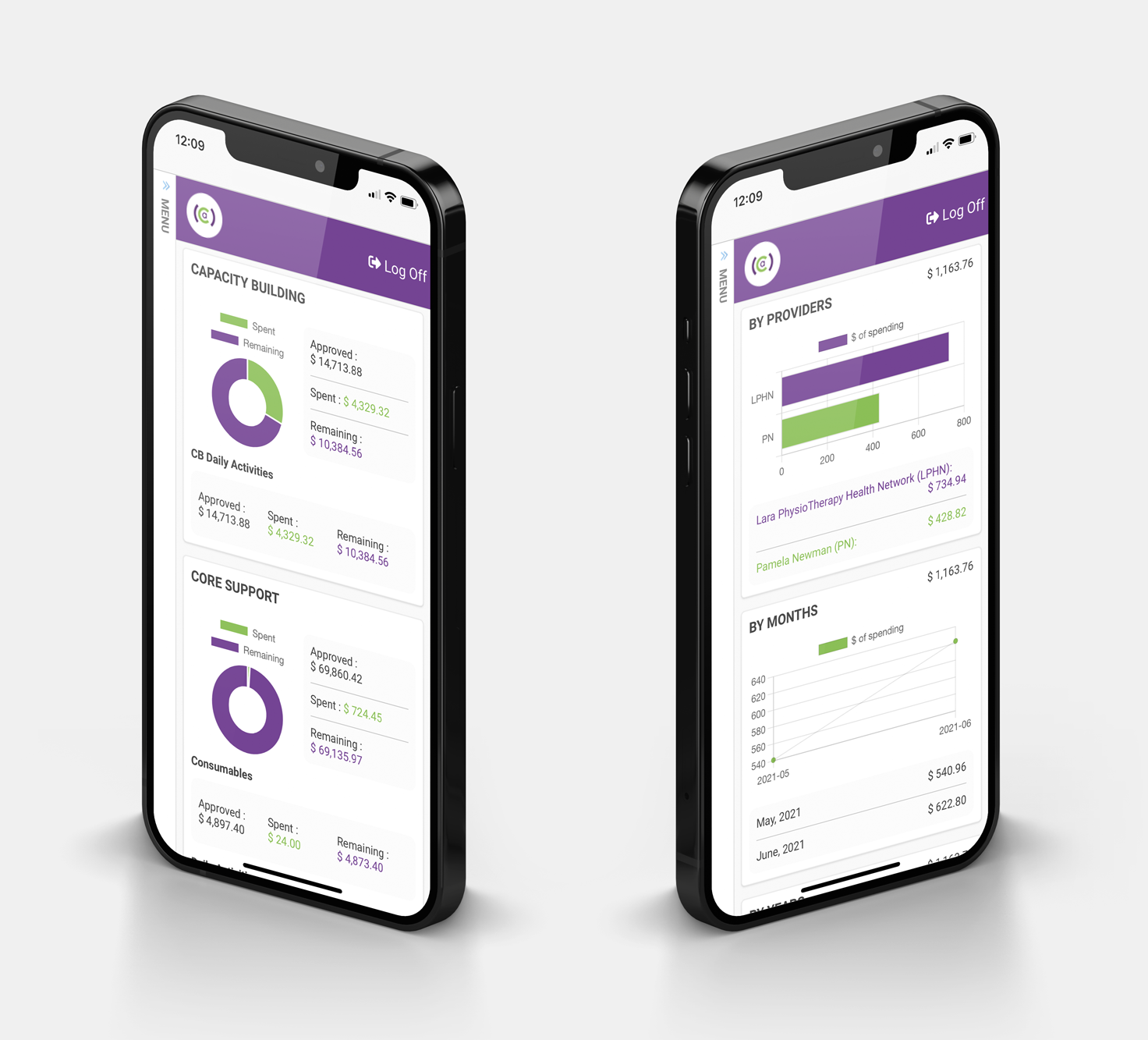 ---
Prompt, reliable support
You can always reach out to us for advice and support on your NDIS funds and invoices. Our team has all the handy tips you need.
---
Fast and accurate payment
Your NDIS invoices are thoroughly checked and paid quickly within 3 business days. If you pay any NDIS expense from your pocket, you'll be reimbursed in the following 2 business days.
---
Maximise your funds
We provide handy tips and support you in tracking your funds so you can use every penny of your NDIS funds to get the supports you need.
---
HAVE A QUERY?
We'd love to hear from you.