Responsive NDIS Plan Manager
As an NDIS Plan Manager, we are responsive in managing your NDIS plan and funding budget to support you to make the most out of it!
Introducing our unique FOUR-FAST formula:
FAST RESPONSE

- Our same-day response rate ensures your concerns are addressed promptly without waiting for too long.

FAST PROCESSING

- Our 3-day claiming process including the verification step ensures your invoices are paid safely and on time which maintains a good relationship with the service providers.

FAST PROBLEM SOLVING

- We provide easy ways for you to report any problem via phone call, email, mobile app or live-chat. You will feel relieved knowing that the problem is being taken care of properly.

FAST REGISTRATION

- Simply click the link below and sign up in just 3 minutes and we will take care of the rest:
Participant app
Our easy-to-use participant app/website portal makes it simpler to check the budget remaining, view spending reports and track real-time invoices anywhere, anytime and on any device.

Learn more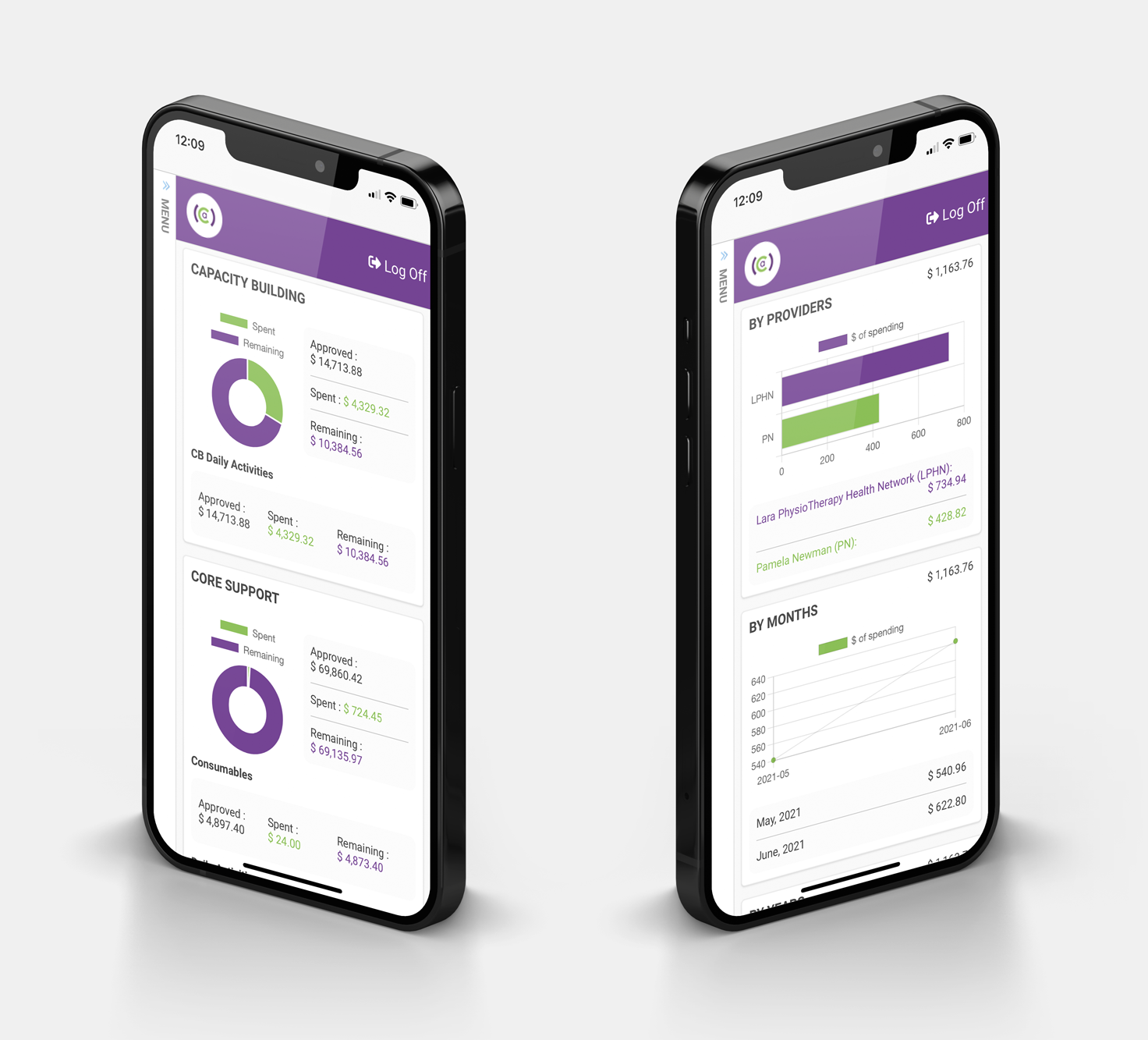 ---
Prompt, reliable support
You can always reach out to us for advice and support on your NDIS funds and invoices. Our team has all the handy tips you need.
---
Fast and accurate payment
Your NDIS invoices are thoroughly checked and paid quickly within 3 business days. If you pay any NDIS expense from your pocket, you'll be reimbursed in the following 2 business days.
---
Maximise your funds
We provide handy tips and support you in tracking your funds so you can use every penny of your NDIS funds to get the supports you need.
---
HAVE A QUERY?
We'd love to hear from you.